Mountainland
Title Insurance Agency, LLC

WHY  WOULD I CLOSE AT MOUNTAINLAND TITLE?
When you have questions about your health you choose individuals that are properly trained in medicine: a Nurse, a Doctor, a health specialist. Likewise when you are making the most important financial investment of your life, WHY would you go to a closing agent with hardly any training in Utah State Law?
You can choose a highly qualified attorney with extensive experience with closings, property law, title insurance law, and many other aspects of real estate law, and  feel more secure when signing closing documents.   In fact, in many states, only attorneys can close real estate transactions.
Wouldn't you feel safer and more secure by having an attorney at law with 27 years of experience, handle your escrow and closing?  Spencer Ball, Esq. can offer you far more complete answers to questions you may have.
Mountainland's owner, Spencer Ball, is a real estate attorney with 27 years experience with many areas of real estate and litigation, which gives him a unique perspective in handling all types of real estate closings.  He has spent 20 of those years in owning and managing title offices, performing thousands of real estate escrow closings, title searches, and resolving a wide variety of  title and escrow problems and issues.  He was selected by Utah Business Magazine to be in the Legal Leaders, Top Lawyers Named by their Peers in 2009.
Mountainland's mission is to perform real estate closings as smoothly and with the fewest problems possible.  Since we are small enough to know you, we can answer your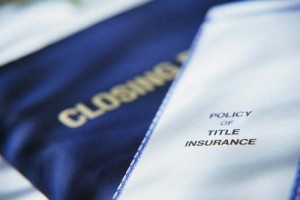 questions very quickly without your having to be sent through a bureaucracy of departments to get you an answer. Notwithstanding, we provide all the services which a large company can do, but with greater efficiency, as we will know you and your individual circumstances when you inquire.
Located in the heart of Salt Lake City, Mountainland Title Insurance Agency is a Full Service Title company providing Title and Escrow Services  in a fast, friendly and efficient manner.  Mountainland serves all of Northern Utah, and can perform Title and Escrow in all of the State of Utah.
           

See Testimonials Below

 
I have used Spencer Ball's legal and real estate title services for many years.  He has always done a fantastic job for me and given me excellent advice.  I can recommend him wholeheartedly.
I have known and worked with Spencer Ball for over 10 years.  Spencer has represented me and my companies as an attorney on a number of occasions during this time.  Without hesitation, I can attest to Spencer's honesty and devotion to his clients.  All those who choose Spencer to represent them will find he is completely devoted to them.  They will also find Spencer digs into the details and knows his occupation well.  I am happy to refer Spencer Ball.
I have known Spencer Ball for about 11 years.  In all my years working with Spencer, I have always known him to be strictly honest in business and in his personal life.  In his dealings with us as a closing agent, title searcher, and owner of a title company, I have noticed that he would never bend the rules and always tried to error on the side of transparency. Spencer has represented me personally in several civil lawsuits which required his efforts during about 6 years. I have never known him to take advantage of anyone especially in his capacity as a lawyer which is extremely rare in my experience. Spencer is a good man and truly an outstanding example to the oath he took when becoming a member of the bar, and in his professional career.
I have known Spencer Ball since 2001, where he has managed my loan closings, and he has also represented me in litigation and other matters.  Spencer cuts to the chase and is quick to identify issues which are important, but not obvious.  He has helped me through the years as a genuine trusted advisor.
I have worked with dozens of attorneys during my career and Spencer rates among the best. I am forever grateful to him for helping me out of a jamb when no one else could. Spencer is resourceful, bright and trustworthy.