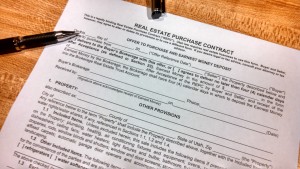 You want to make an offer on a home you just looked at and you like.  If you want to buy it, what do you do next?  So you find a standard State Approved Real Estate Purchase Contract form. (Such a form is available on this website by clicking here.)  How do you fill it out?  Are there mine fields I might step on if I miss something, or if I include a provision?  How do I know what to fill out?
You may have just received a written Offer to Purchase from someone who just looked at your property, or a Real Estate Agent calls you wanting to present to you an offer from one of his/her clients who just looked at your home.  How do I know what to look for in the offer in addition to the price?  What is meant by Seller Concessions?  How do I know if the offer contains something not readily apparent which might hurt me, without my being able to notice it?
Spencer Ball at Mountainland Title is an attorney who can give you immediate help on these important areas by calling us.  Common areas of questions regarding the provisions of the Real Estate Purchase Contract and tips on making an offer or responding to one are covered by clicking here.   Important tips on the negotiating process are below:
Knowing the Real Estate Market.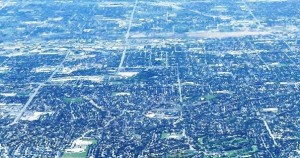 There is no real substitute to knowing what a piece of real estate is actually worth on the market without seeing several homes in the same area and which are similar in square foot size.  Typically real estate agents will show from six houses to 15 or even 20 houses to a prospective buyer.  After seeing about six or more houses similarly situated, you begin to get  a real appreciation and understanding of value when compared to other properties.  Some residences have features and amenities which others lack, but make up for in other features or ways.  You do not need to see more than about 6-10 homes in the same area and price range to gain a fair grasp of value.
How much should I make a Counteroffer for?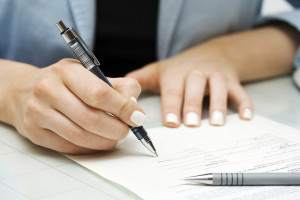 If I receive an offer from a Buyer for less than I am willing to accept, do I make a  Counteroffer, or do I just say No Thanks?  If I am a buyer, and a Seller gives me a Counteroffer for more than I am willing to pay, would I just take it or leave it, or do I make another counteroffer?
The proverbial adage "he holds his cards close to his chest" is really true.  We live in a free country where anything can be negotiated.  However, a seller or buyer who knows the market can make an informed decision with more confidence on what to offer or counteroffer with a reasonable expectation.  It is possible to go back and forth even many times on price and other terms, what is included in the sale. and any other aspect of the transaction.
Scratch where it itches.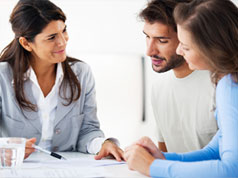 A savvy buyer or seller knows that negotiation can and should be a win-win situation for both.  A seller may be very interested in obtaining a price which a buyer may not be willing to come up to.  However, a Buyer may present a higher offer with concessions, such as paying part of the loan costs, by asking more to be included in the sale which the Seller may be willing to contribute more than the Seller would be willing tto come down in price.  A buyer may offer the full price, but with seller financing terms, if the Seller is going to invest the money where he may get the same rate of return as the interest rate the buyer may be willing to pay.
Very often, a search for a creative solution can be reached in a real estate transaction when each party knows what the other is looking for and what the other's needs and wants are.  A buyer or seller may be able to throw in extra personal property which the other would not have guessed was available.  Personal skilled services can be made part of a deal. There is no end to what creative people may find to reach a solution where both benefit.
Do you really need an inspection engineer?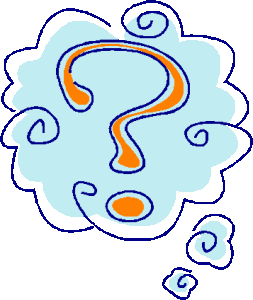 Some people have sufficient knowledge of construction or are handy such that they do not need to have an engineer look at the home to accept the risk of defects.  A buyer who does not put additional conditions to the offer makes that offer stronger to a seller.  A buyer who nevertheless needs such an inspection can arrange to have an engineer do a quick inspection in a much shorter time.  The fewer the contingencies and conditions an offer has, the stronger it will be to a Seller.
Similarly, a buyer with a larger down payment will also look more secure to a lender, and therefore will be more attractive to a seller, as the condition on obtaining a loan will more likely be met.
Buyer and Seller Disclosures.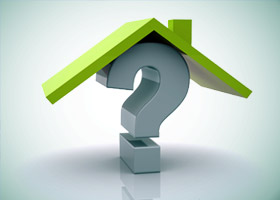 It is wise for a Buyer to ask for Seller to give Property Condition Disclosures, just as most real estate agents require and use, such as the disclosures discussed in Tips on Making an Offer on Real Estate.  They can be obtained by clicking here.  A Buyer's due diligence checklist obtained by clicking here likewise helps an inexperienced buyer on things to look for.
I can help.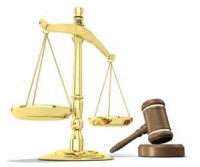 Spencer Ball at Mountainland Title is an attorney with a wealth of experience in handling real estate transactions from start to finish.  He is able to help you with all aspects of the Real Estate Purchase Contract, he can walk you through all or part of the negotiation process by assisting you where you need help, and can negotiate in your behalf to obtain the best result in seeking to purchase a new home or any other real estate.  If you are in a spot where you need assistance, call us at: