About Us
Mountainland Title Insurance Agency
The Valley from Twin Peaks, Elev. 11,330 feet
Spencer Ball
Attorney at Law
I studied law at the J Reuben Clark Law School at BYU and have been in practice for 26 years with my focus in real estate.  I have owned a title company for 17 years.  My law practice has given me a unique vantage point giving me a wide breadth of knowledge and perspective on real estate closings.  I am determined to give the best service with the quickest turnaround time and the smoothest closings possible.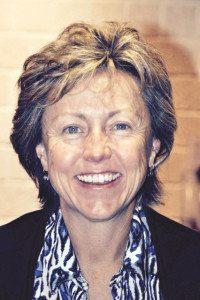 Samantha Simon
Samantha Simon has owned and operated several successful businesses and is what you would call a serial entrepreneur.  She ran a real estate solutions company helping homeowners in trouble with foreclosure.  In addition to that, Samantha enjoyed being the past President of the Utah Valley REIA where she taught individuals about real estate investing.  She also wrote and illustrated Utah 4 Kids a lovely travel guidebook on what to do with kids all over the state of Utah. Samantha has a degree in Spanish from the University of Utah.  And even owned the Samak Country Store, an award winning operation voted for having the best beef jerky in the state.  Samantha loves real estate and is excited to be part of the Mountainland's team.
A Little More About Mountainland
Spencer Ball is real estate attorney and counselor serving Utah families and small businesses.  After graduating with a Chemistry degree and working eight years, Spencer returned to school to study law at the J Reuben Clark Law School at BYU.  Spencer has been in practice for 25 years helping every day people in many areas, including family law issues, contract law and other areas, but with a focus in real estate, particularly real estate closings.  In 1992 he opened a title company where he worked for 17 years.  His wide knowledge and experience with the law gained over many years in many areas gives him a valuable perspective in his area of focus.
Spencer lives in the mountains East of Salt Lake City where he built a summer cabin, which he turned into a year round comfortable home.  Hiking the lofty mountains' grandeur and breathing the fresh mountain air gives him inspiration and joy.